Member Spotlight: Eva Woodby
Orange County, CA - January 11 - A true embodiment of the opportunities which free-market capitalism offers, Eva Woodby, President of UETEK Corporation and founder and CEO of eDot Water, has distinguished herself as an accomplished, female immigrant leader in business. An immigrant to the United States from Taiwan with a passion for youth-focused philanthropy, Woodby offers unique perspectives to her fields of wholesale and beverage distribution. On a matter of principles, prioritizing quality education and keeping the family unit together has been the key to her business and philanthropic endeavors, as well as her political spending.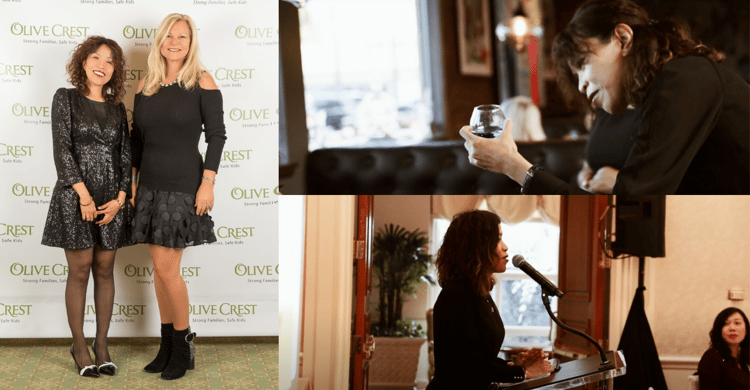 When Woodby began working with UETEK, the packaging and grocery wholesalers largely operated with imported goods from China, Taiwan, and Vietnam. Upon taking over as president, Woodby made a major decision based on her personal principles to cut nearly 60% of imports in an effort to no longer do business with China.
"Even though I cannot fight the system I myself can at least refuse to do business with China," Woodby remarked, noting the poor working conditions and prevalence of child labor.
While operating as a vendor for Northgate Market, Woodby–through UETEK–has received Northgate Market's JUNTOS Award both in 2020 and 2021. The award recognizes community leaders devoted to giving back, which Woodby had accomplished through her commitment to Olive Crest, a nonprofit foster-care organization Woodby was introduced to through Northgate Market.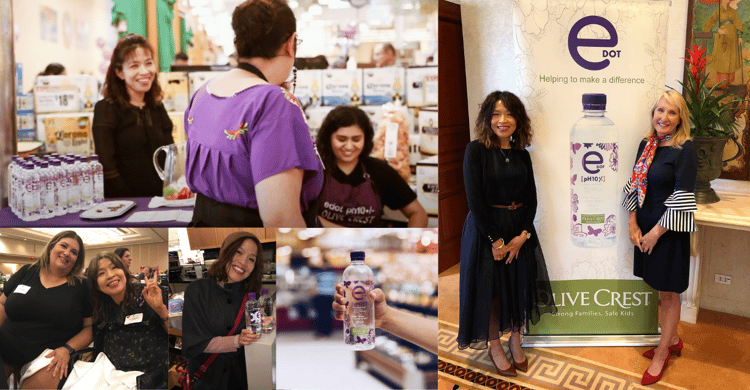 Three moments in Woodby's professional career led her to founding her company, eDot Water, a Southern California-based and locally bottled alkaline water company. During a trip to China a few years ago, Woodby contracted an infection from drinking water.
"I got so sick by drinking the water which was contaminated, once I came back to the U.S. I discovered I had shingles," began Woodby, who then started drinking alkaline water to counteract the bacteria. "That's where I got the idea to create a name brand, corresponding with Olive Crest's image, and that's how I started with eDot."
Woodby explained that alkaline water balances out the excessive amounts of acids present in modern diets. According to Woodby, acids trigger cancer cells much like shock or environmental factors can. In the midst of her own battle with cancer, Woodby has been supplementing her treatment by choosing to drink alkaline water in an effort to dilute the residue of acids in her body.
"Alkaline water is more refreshing and you feel more light," Woodby shared. "Sometimes you can go one or two meals without eating anything, but water is essential."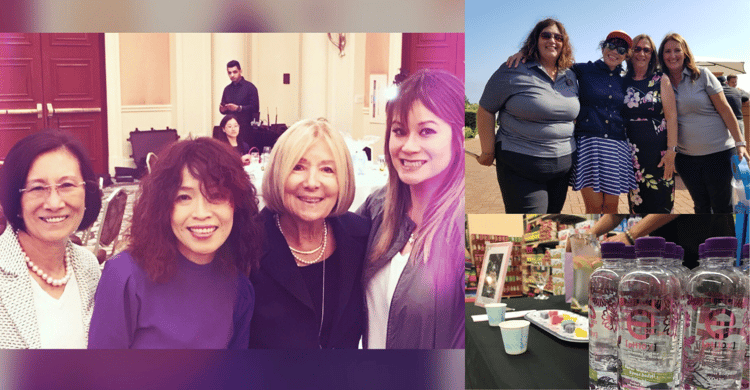 The mission and vision behind Olive Crest also inspired the formation of Woodby's eDot Water company, as a portion of her proceeds go directly to the non-profit. Woodby expressed that once she learned about how Olive Crest provides care for neglected, abused children who have been hurt by dysfunctional families, she felt touched. This was due to her choice to focus on her career and feeling affected by missing time to raise kids and a family.
A passion which Woodby has been able to express throughout her company, philanthropy, and activism with the Lincoln Club of Orange County—to the extent that she was awarded New Member of the Year in 2020—has been to help raise younger generations up. According to Woodby, the current education systems offered to students have big defaults and push liberal ideologies.
Though she was raised in a conservative family, she noted that as an immigrant it can be easy to be influenced by liberal university professors. While in college and upon entering the workforce, her personal political ideologies were formed by understanding and embracing a free-capital country.
"You have to work hard and put in effort. You cannot just rely on the government. With my immigrant background, I was able to stay in this country and eventually open my own business," Woodby expressed. "This is capitalism. This is not socialism. Socialists don't have these opportunities."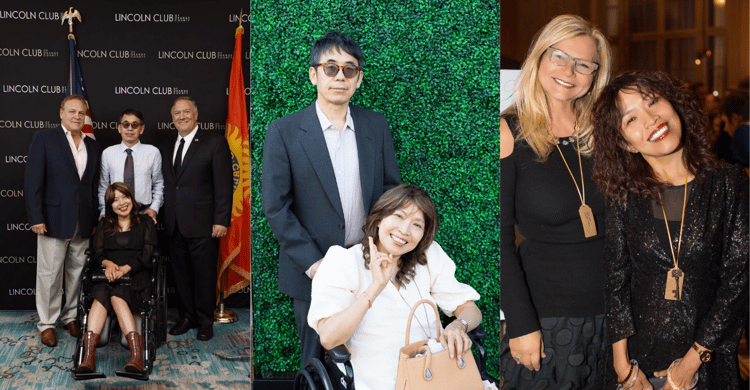 A motivated and dedicated individual to political causes, Woodby had previously been participating in many fundraising efforts and events for candidates like Congresswoman Michelle Steel, District Attorney Todd Spitzer, and former State Senator Ling Ling Chang. However, Woodby lost her mobility as a result of her fight against cancer.
"When I'm back on my feet and hopefully when I'm better, I can participate even more," Woodby expressed. "I want to do something which makes sense and raise funds depending on the candidate's views, Orange County is still the safest county and we need to keep it that way."
In addition to taking a deeper dive during the 2022 midterm elections, Woodby expressed her long term goals upon recovery are to expand her projects with eDot– as each transaction gives a percentage of revenue back to Olive Crest– and develop a charter school and after-school program in the next few years.
To Woodby, cultivating youth through secure home environments and enriching their education is critical to making sure our country stays strong.
"You have to work hard and put in effort. You cannot just rely on the government. With my immigrant background, I was able to stay in this country and eventually open my own business. This is capitalism. This is not socialism. Socialists don't have these opportunities."
- Eva Woodby